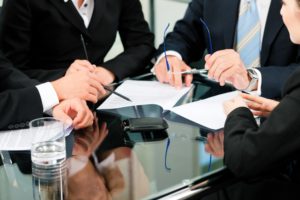 NARTech's deep Government knowledge coupled with these flexible contracting options offer the ability to meet any requirement, evolve with the changing marketplace, and deliver the best solutions to support our clients:
NARTech offers several contract vehicles, providing a range of options for its customers, and facilitating the rapid acquisition of professional services and systems solutions. We have the following federal Government-Wide Acquisition Contracts (GWAC), Indefinite Delivery Indefinite Quantity (IDIQ) task orders, and Multiple Ordering Agreement (MOA) Prime Contract vehicles to provide our clients with fast, flexible channels to access the full range of our management and technology solutions.
---
Small Disadvantaged Business (SDB), Certified Woman and Minority-Owned Small Business (WOSB)
54151S/54151SRC, OLM/OLMRC
For the Government customers, the GSA Multiple Award Schedule (MAS) for Information Technology (IT) shortens procurement cycles, ensures compliance, and delivers the best value on innovative IT products, services, and solutions from pre-vetted vendors like NARTech. More information on the GSA MAS ordering can be found at http://www.gsa.gov/portal/content/104506
---
8(a) STARS II, a small business set-aside GWAC, provides flexible access to customized IT solutions from a large, diverse pool of 8(a) industry partners.
With a $10 billion program ceiling and a five-year base period with one five-year option, 8(a) STARS II allows for long-term planning of large-scale program requirements while strengthening opportunities for 8(a) small businesses.
NARTech is a GSA STARS II holder in the following 3 Functional Areas:
Functional Area 1 – NAICS 541511 – Custom Computer Programming Services
Functional Area 2 – NAICS 541512 – Computer Systems Design Services
Functional Area 4 – NAICS 541519 – Other Computer Related Services
For more information, visit the STARS II GWAC web site at http://www.gsa.gov/portal/category/25901 and download the STARS II brochure.
---
This contract is an Indefinite-Delivery Indefinite-Quantity (IDIQ) contract for the Department of Health and Human Services (DHHS), Centers for Medicare and Medicaid Services (CMS) Strategic Partners Acquisition Readiness Contract (SPARC) program. Services delivered under this contract include: Program Management, Modernization of Business Processes/Systems and their Operations. Other DHHS Operating Divisions (HHSOPDIVs) may place orders under this contract as well.
---
This contract is a Blanket Purchase Agreement (BPA) for the Department of Housing and Urban Development (HUD), Office of the Chief Information Officer (OCIO), Applications Operations & Maintenance (O&M) Support. This BPA and its Task/Call Orders are administered by the General Services Administration (GSA), National Capital Region (NCR) office. NARTech is a key teaming partner of StrongBridge LLC on this BPA.