The pace of change in the IT landscape has necessitated faster software deployment, albeit there's a catch. The meaning of the term 'faster' can vary according to the choice of the IT partner. More often than not, the IT partner will deploy a minimum viable product (MVP) – the user organization may not recognize that the final deployed solution is an expansion of their MVP, giving a different meaning to the term faster. For some, the term faster is exclusive of the time taken by an organization to provide, at least, a blueprint of their existing IT infrastructure. And then comes the security of all these efforts, which is taken care of, in theory, by DevSecOps. Enter NARTech.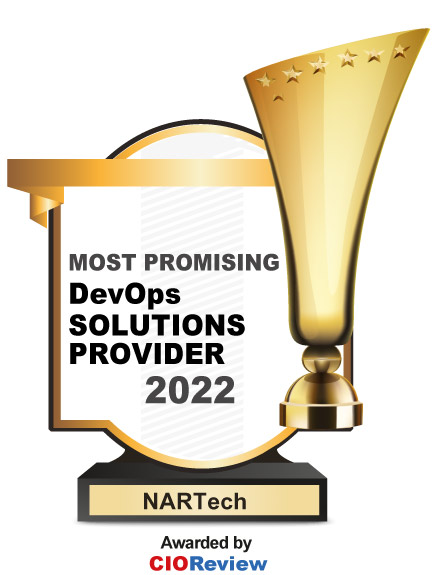 A company with the right expertise and experience to deliver a secure and high-quality solution faster than the competition. Through their adept CI/CD platform and DevSecOps pipeline, the company has encapsulated all the above scenarios to deliver and deploy IT solutions faster than the competition.
Dedicated to helping their federal clients in transformational journeys, Bethesda-based NARTech is an expert in DevOps, CI/CD, and digital solutions. "R&D, Agility, DevSecOps, modernization, and optimizations are ingrained in our NARTech development culture due to our CMMI Level 5 capabilities," says Urusa Salman, CEO, NARTech. The firm's development team has the required productivity and quality to translate into their work for the clients. The company has developed expertise in building and scaling secure digital applications in the AWS and Azure Clouds and is Microsoft and AWS partner.
While IT modernization of federal clients has always been their niche, NARTech is now focused on data science and governance. Through its immense experience and gained expertise over the years, the NARTech team is well poised to help Federal clients in their IT modernization endeavor and move them closer to a newer technology stack while continuing their cybersecurity and data transformations. Read the full article at: NARTech: Digital Solutions with DevSecOps Pipeline Deployed in Minutes (cioreview.com)).
The article is also available as a PDF reprint, CIO Review's DevOps 2022 (PDF).